2019 THREE MINUTE THESIS COMPETITION WINNERS !
On May 08th, 2019 Faculty of Engineering and Natural Sciences organized the second Three Minute Thesis (3MT) Competition. 11 successful FENS PhD candidates presented their research, each in three minutes. At this exciting and fun day, after thoughtful deliberation, our panel of guest judges declared the winner and the runner-up:
WINNER:
Navid Haghmoradi
PROGRAM: Materials Science and Engineering
LEVEL: PhD
THESIS ADVISOR: Selmiye Alkan Gürsel
PRESENTATION: "The Application of Graphene in Production of Electricity from PEM Fuel Cells"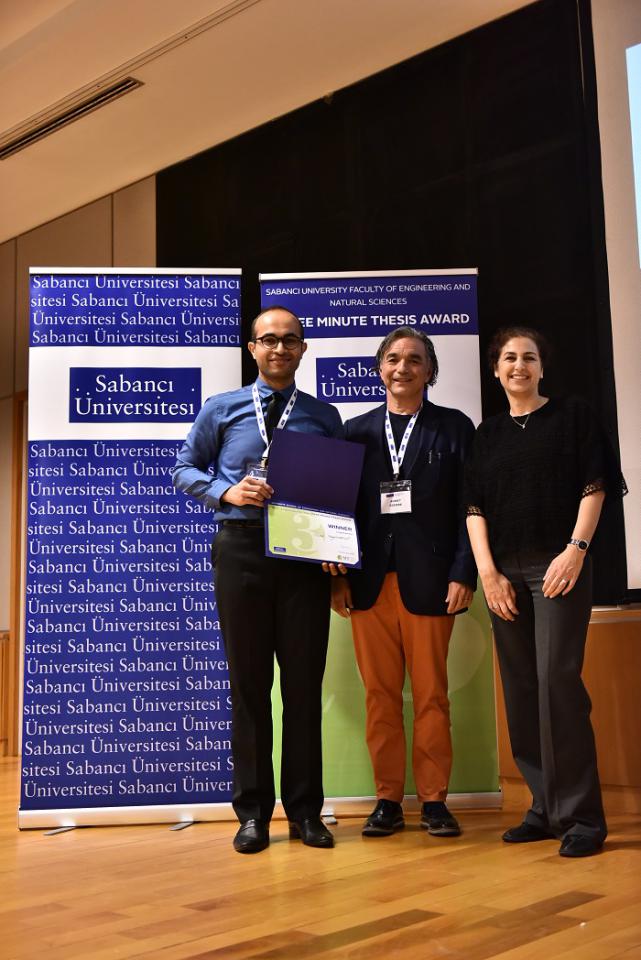 RUNNER-UP
Mastaneh Torkamani Azar
PROGRAM: Electronics Engineering
LEVEL: PhD
THESIS ADVISOR: Müjdat Çetin
PRESENTATION: "Neuro-Adaptive Brain-Computer Interfaces with Mental State Recognition using Sequential Inference Techniques"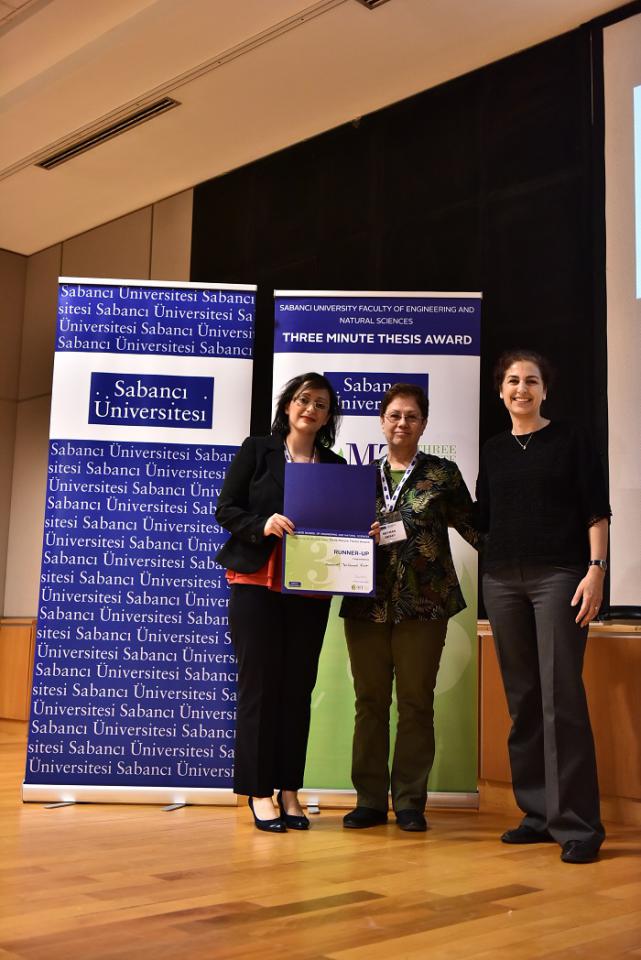 The audience composed of faculty, students and staff decided on the people's choice award:
PEOPLE'S CHOICE
Abdolali Sadaghiani
PROGRAM: Mechatronics Engineering
LEVEL: PhD
THESIS ADVISOR: Ali Koşar
PRESENTATION: PRESENTATION: "Bioinspired surface modification techniques for energy enhancement"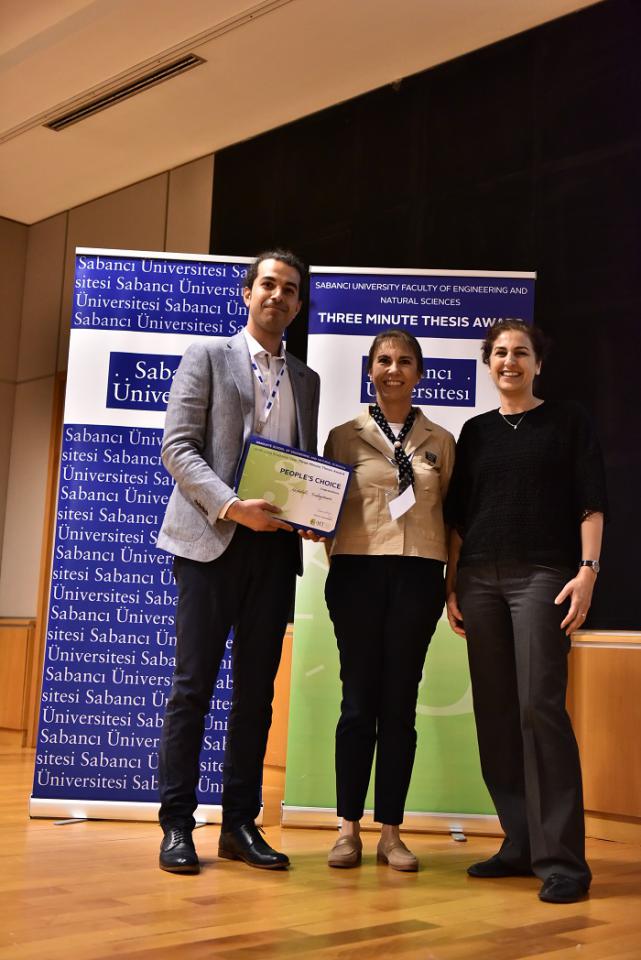 Thank you to our jury members for their valuable time and efforts:
Fazilet Vardar-Sukan

,

Director, Sabancı University SUNUM Nanotechnology Research Center

Reyhan Oksay

,

Assistant Publishing Director, Herkese Bilim Teknoloji Magazine

Tevhide Altekin,

Faculty Member, School of Management

Ahmet Özemre,

Director, BER&AL Consultancy

Emre Erol,

Faculty Member, Faculty of Arts and Social Sciences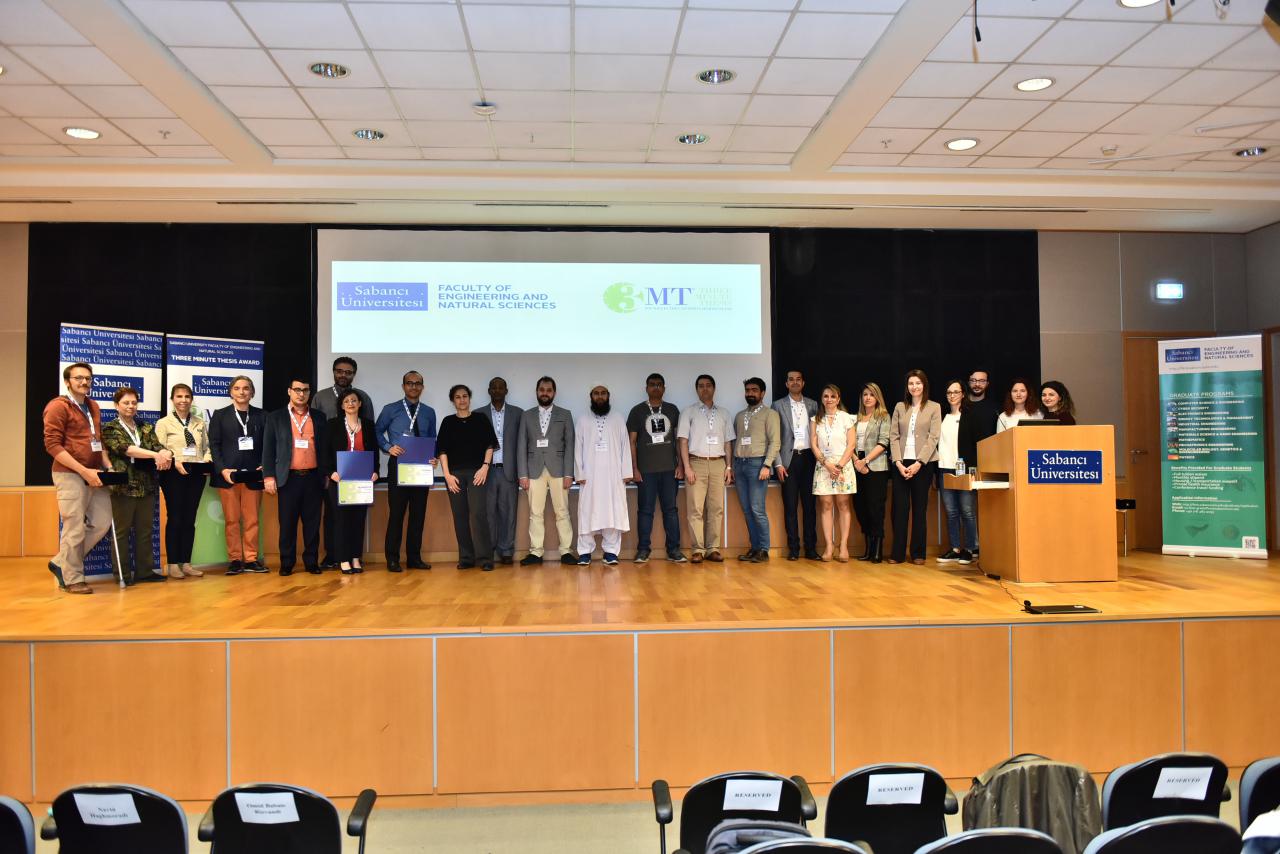 Congrats to all our winners and the wonderful presentations of all applicants and thanks to Dean's Office.
This event wouldn't be possible without their dedication.
FENS RESEARCH AWARDS COMMITTEE